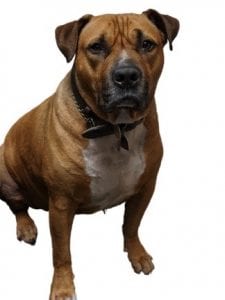 Hi, I'm Cosmo!,
Today I heard The Boss say, "Our season is finally here!" Huh??? What's he talking about?
---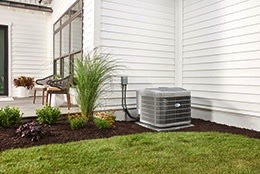 Soon it will be one of my favorite times of year – the dog days of summer! This sunny season doesn't officially start for another few weeks, but when it does, will your AC be ready to take the heat, or will it have you melting under the pressure?
Are your filters clean?
Is your system draining properly?
As your system runs, the coil gets cold, causing the moisture in the air to turn into condensation. To prevent this condensation from backing up into the system, the system has to be able to drain. A condensate drain line can clog for a variety of reasons, and when it does, it can lead to a messy expense. If condensate is accumulating in the overflow pan, it's a sign of a clog. You should also inspect and clean out the drain pan and look for backups or debris in the condensate drain line.
Do you have a modern thermostat?
Are the fins, coils, and area surrounding the unit all clean?
An evaporator coil serves as the source of cold air as the refrigerant absorbs heat, making it one of the unit's essential components. Failure to change your filters can allow it to get covered with dirt and gunk, preventing it from working properly, and can damage the compressor. Likewise your outdoor condenser needs to be clean. If dust, mud, debris, and other materials have accumulated on your outdoor coil over the winter, it can cause a system to have excessively high pressures, increase energy costs and damage internal components. If your system needs only a light cleaning, turning the system off and spraying the outdoor unit with a garden hose can help. Make sure not to get water into the fan motor or electrical components. For a more heavy-duty cleaning job, we recommend having a professional clean the system.
While you're at it, it's wise to clean the area around the unit as well. Mow the lawn around the unit so that high grass doesn't interfere with the unit's performance, and remove leaves and other debris. For peak performance all summer long, try to get into the habit of checking for debris at least once a month.
Is the slab level?
Most outdoor AC units rest on a concrete or plastic slab, sometimes called a "pad." Your AC unit will work best on a flat, stable surface that supports even weight distribution. If your slab isn't level, it isn't doing its job!
Now I know what the Boss meant when he said "Our season is finally here!" Grrr…I'm going outside to lay in the sun, woof!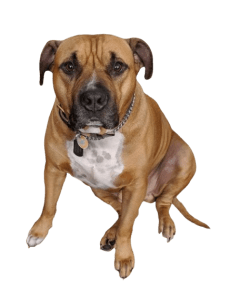 All Content © 2020 SG Heating & Air Conditioning LLC – All Rights Reserved