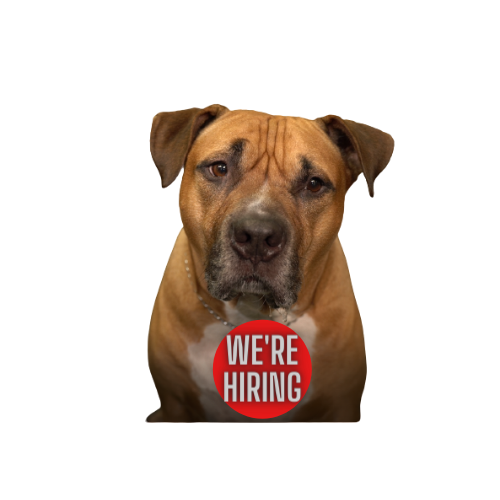 Cosmo here! Did you know our company is hiring? There's never been a better time to take the next step in your career in the trades! We're looking for year-round, full-time employees. We need HVAC Technicians, Plumbers and Electricians who will stay and grow with us, who want a CAREER, not just a job. So why should you work at SG Heating & Air Conditioning LLC?
---
Enjoyable Work
There's an old saying that goes, "If you love your job, you'll never work a day in your life." If you're the kind of person who likes to tinker with machines, and gets a thrill from taking things apart to see how they work and then putting them back together again, a career in the trades may be perfect for you. Some people are born with "mechanical aptitude," which includes curiosity about how things work as well as a talent for fixing and creating machines.
If you have this trait, and you find yourself at a job that has you tied to a desk all day, you're probably bored and would prefer to be outside in the world. You'd rather be doing the kind of work you're suited for: using state-of-the-art technology and your problem-solving skills to diagnose and create solutions in front of a generator, furnace or other interesting equipment. This is the kind of experience you can expect at SG Heating & Air Conditioning, and it's different every day! Whether you're a technician with many years of experience, or just starting out as an Apprentice, you'll be out in the field every day, interacting with our customers and working on a wide range of equipment: furnaces, central AC systems, heat pumps, water heaters, ductless heating & cooling systems, generators, and more. SG is the perfect place to grow and expand your skill-set; every day is different and exciting!
Earn and Learn
SG Heating & Air Conditioning offers competitive salaries based on experience and ability. Even if you join our company as an Apprentice without much previous experience, you will start earning a decent salary from Day 1, with increases as you gain experience. When you complete your apprenticeship, you become eligible to sit for the New Jersey Master HVAC/R License Exam (or the equivalent exam in the Plumbing or Electrical field, depending on your field). A license status in any of these three trades can command a salary
comparable to or even higher
than the median salaries earned with many four-year college majors.
High Demand and Solid Job Security…Especially During a Labor Shortage
In the early days of the COVID-19 pandemic, when many different kinds of businesses were being shut down for public safety, the federal government deemed the HVAC, Plumbing and Electrical industries "essential," meaning that contractors like us were allowed to continue to operate. This was just one of many reminders of the importance of the trades in modern life. Over the next decade, hundreds of thousands of current technicians will retire, leaving job gaps for young skilled technicians to fill. All across the country, contractors are struggling to find the HVAC Technicians, Plumbers and Electricians they need to meet the growing demand for their services. (This issue has been developing for several years, as seen in
this article
from 2018, and the trend shows no signs of changing in the foreseeable future). While we can't predict how long the ongoing labor shortage will continue, we can confidently say that tradespeople will never become obsolete or start having their jobs outsourced overseas. The skills you acquire and hone in your work will serve you for the rest of your career, even the rest of your life.
Make a Difference and See Your Impact
While there are plenty of jobs that contribute in some way toward making people's lives better, there are only a handful where, at the end of the day, you know that someone in your community is more comfortable, and in some cases safer, as a direct result of the work you've done. Whether it's a simple thing like
changing out a furnace filter to improve Indoor Air Quality
, or something life-saving like
detecting a Carbon Monoxide leak
by conducting combustion analysis, your customers will appreciate the work you do. You might even get a mention in one of our five-star
reviews
! A career in HVAC, Plumbing or Electrical work gives you the chance to do work you can be proud of.
Now what?
Now that we've told you some benefits of working in a skilled trade, and working for our company in particular, what you do next depends on where you are in your career and where you want to go from here. If you're not in trade school yet but are considering pursuing HVAC, Plumbing or Electrical work as a career, go for it, and keep us in mind when you start looking for apprenticeship opportunities!
If you have a little experience or mechanical aptitude and are eager to learn more, consider applying for an Apprentice position. By participating in our Department of Labor-Approved Apprenticeship Program in HVAC, Plumbing or Electrical, you'll take the skills you've learned in the trade school classroom into the field and gain hands-on experience. Our employees attend monthly training in trade skills, not sales!

If you're a recent trade-school graduate or will be graduating soon, or have experience from working in an related trade or a military occupational specialty, we want you! If you show up for work, on-time and with a positive attitude every day, you can learn and grow here.
Experienced technicians can benefit from working at SG Heating & Air Conditioning. You are an individual and a valued member of the team, not just a number. Want to work for
a company whose values and priorities match yours – ethics, artisanship, and always doing what's best for the customer?
Apply now
for a job at SG Heating & Air Conditioning!
One more awesome thing about working here – you'll get to meet me! Woof!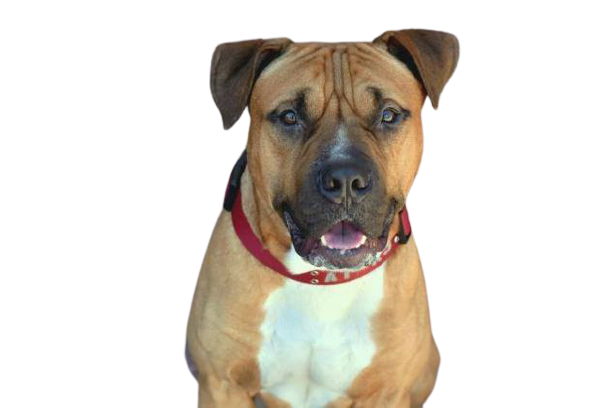 All Content © 2023 SG Heating & Air Conditioning LLC – All Rights Reserved