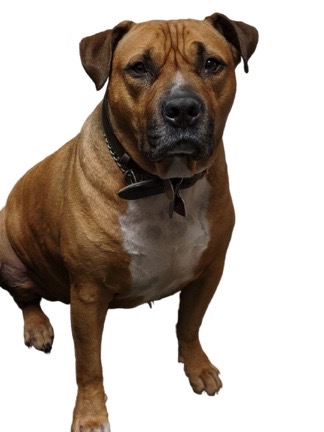 Hi everyone, Cosmo here! Our post, "
Top Ten Things to Look for when Buying a New HVAC System
," is one of our site's most popular pages. Since so many of you have found it helpful, The Boss and I thought it would be a good idea to put together a similar list of tips, questions, and things to consider for those of you who are thinking about getting a whole-house standby generator. So here you go!
---




Our installation crew, working on a generator in Mercer County, NJ
When your power goes out, you lose much more than your lights. You suddenly find yourself in what feels like the Dark Ages; no heating, air conditioning, hot water, refrigerator or freezer, TV, computer, or sump pump. If you have a well pump, you can't even flush the toilet – that is, unless you have a whole-house generator. A whole-house generator creates power for the things we need, providing safety, convenience, security, and comfort. 
Installing a whole-house generator is a sizable project, one that you shouldn't undertake without careful planning and analysis. To help you make an informed decision before you go ahead with your generator project, here are ten important questions you'll have to get the answers to:
What size generator do I need?
An improperly sized generator will not do a good job. Since the labor cost of installing a generator is more than the cost of the generator itself, it's a mistake to try to save money by installing a generator smaller than what you need. 
Smaller generators only have the capacity to run a few circuits. Invariably, something critical will be forgotten, for example, the garage door opener, or upstairs bathroom lighting. The limitation of functionality of this smaller generator decreases its benefit. Since 2005, when we started performing generator installations throughout the Mercer County, NJ area, one of the few complaints we've ever heard from customers is, "We wish we had gotten a whole-house generator," which is why we now sell and install whole-house generators exclusively. Customers are happier with whole-house generators, and we believe you will be, too.
There are two kinds of electrical loads in your home: resistive loads and inductive loads. Resistive loads draw only the wattage that they're rated at when turned on (light bulbs, for example). Inductive loads are things that have motors in them, like refrigerators, dishwashers, well pumps, sump pumps, furnaces, and air conditioners. At initial startup, these motors draw vastly more power than their rated power level in order to overcome inertia and start the motor spinning. This "inrush current" can be enough to shut down an improperly sized, too-small generator.
Think about it like this: a smaller generator has to work hard to keep up, like a car with its gas pedal to the floor. A larger generator has reserve capacity for high inrush current motor-driven devices. In our example, it's like a car with the gas pedal partially down that still has the ability to rev up and take more load when needed. Your installer should be able to give you a recommendation as far as what size generator you need based on the service ampacity and how heavily loaded your electrical panel is.
The difference between an Air-Cooled and a Water-Cooled Generator
Residential generators come in different sizes, but generally, once the generator capacity exceeds 20KW or so, the type of engine changes from air-cooled to water-cooled. This has a dramatic impact on cost. In fact, we can sometimes install two air-cooled generators for the same cost or less than a single water-cooled model with a similar capacity. This is not to say that a water-cooled generator is wrong for your home, just that all factors, including cost, have to be considered.
Once again, you should draw on the expertise of the installer. They know the construction types in your area and the quality of local utility power, and should have the requisite experience to guide you. Your installer should be able to explain to you the difference between resistive and inductive loads, how load shedding works, and the criteria they use to size your system.
What brand of generator should I get?
There are a number of different generator manufacturers. Some of them are true manufacturers, but many of the brands are private-labeled versions of another company's product. Some are manufactured in the US, and some come from overseas.
The two major brands in the residential and light commercial market are Kohler and Generac. Both are reliable products if they are installed properly. While SG Heating & Air Conditioning LLC services and repairs both brands, the brand that we choose to install is Kohler. We believe that Kohler generators are technically superior. Furthermore, Kohler is more selective in terms of who they allow to install their products. Since the skill of the installer is by far the most important factor in the quality of a generator installation, a Kohler installation is generally more risk-free. 
What should I look for in choosing a contractor to install my generator?
The installer is the single most important factor determining whether your generator will be reliable! To ensure that a company stands behind their work, make sure the generator installer is licensed, bonded, and insured, and that they're an authorized dealer for the brand they're selling. Additionally, you can make the installation process much easier for yourself by hiring what is known as a "turnkey" generator installer. This term refers to a contactor that has the qualifications, skills, and equipment necessary to handle the entire project from start to finish, not just one phase or portion of the process. By hiring a contractor that can do a turnkey installation, one and only one contractor is responsible for the outcome of the project.  You only have to deal with one company, so there's significantly less chance of any kind of miscommunication or mistakes. There's no finger-pointing at the end of the project, just a job well done. 
What permits are needed for a generator installation?
Generator installations must be permitted by the local authority having jurisdiction. 
Before the installation can begin, your municipality needs to approve the technical and mechanical aspects of the project, and in may cases, the zoning department has to approve the location of the generator.  Your contractor should be responsible for the submittals of every part of the permit process, including drawings, specifications, and other documentation. A legitimate licensed contractor will never ask the homeowner to fill out the permit application. Permits make the contractor the "responsible party" in the event that a code violation is found during an inspection, meaning the contractor must fix the issue. When SG Heating & Air Conditioning installs a generator, we handle the entire zoning application and permit process, including providing all necessary documentation and technical sheets, so this is one less thing for you to worry about. 
How much should my generator installation cost?
There are several factors that will determine the price of your generator: where you're located, the size of generator required, and the complexity of the installation, to name just a few. Whatever the final price comes out to be, you have a right to know how much you should expect to pay before you sign a sales agreement. Look for a contractor that provides upfront,
flat-rate pricing
.
It is important for the contractor who installs your generator to also be an authorized service provider. In this way, they thoroughly understand not just how to install the generator, but its operation and technical components. Generator maintenance may include oil changes, firmware updates, and replacements of the oil filter, air filter, and spark plugs. Another important part of generator maintenance is a loaded battery test to determine whether a battery will start the generator reliably. When selecting a contractor, ask if there's a maintenance plan you can sign up for. To see if the emergency service they advertise is truly available 24/7, try calling their after-hours office emergency line to see how quickly you get through to a live person.
What generator warranties are available?
Not all contractors that install Kohler generators are authorized Kohler warranty providers. Obtaining certification to become a warranty provider isn't easy. It requires training that is extensive, specialized, and ongoing, so that the contractor can give you quality service and stay aware of the ever-changing technology Kohler uses in its generators. Reputable contractors will give you multiple warranty options, meaning you can select the warranty that meets your needs and fits with your budget. 
What other details of the generator installation do I need to consider?
Numerous variables have to be figured out in order to install a generator properly and ensure that it will be ready to work when you need it. In determining the location where it will be installed, for example, you have to consider noise, ease of access for maintenance, elevation (to decrease the odds of floodwater getting into the generator), code requirements, and manufacturer's recommendations.  
What will my generator's day-to-day operation look like? 
The life of the generator only really begins after it's installed. You want a generator that's easy to use and maintain. Tasks like checking your generator's oil and scheduling your generator's weekly automatic test should be simple and straightforward. Another important consideration is noise level. This isn't something you have to worry about with Kohler generators though, since their noise level is designed to be as quiet as possible. Investigate all of these things before going ahead with the installation.
What about electrical details?
Your property's requirements will determine the size and power of your generator. The voltage, frequency, and ampacity has to be compatible with what your utility provides. A quality contractor should be able to help you figure that out.
We know it can seem a bit overwhelming, but don't worry. While the final decision is yours, SG Heating & Air Conditioning's consultative selling approach means we'll work with you every step of the way and recommend what will work best for you. We'll comply with all codes, handle all paperwork, and have maintenance plans and flexible warranties available.  Contact one of our team's generator installation experts today through this form or by calling 609-448-1273!



The Boss and I hope you've found this post helpful. After all, knowledge is power – and we don't mean the kind of power you can lose during a blackout! Woof!!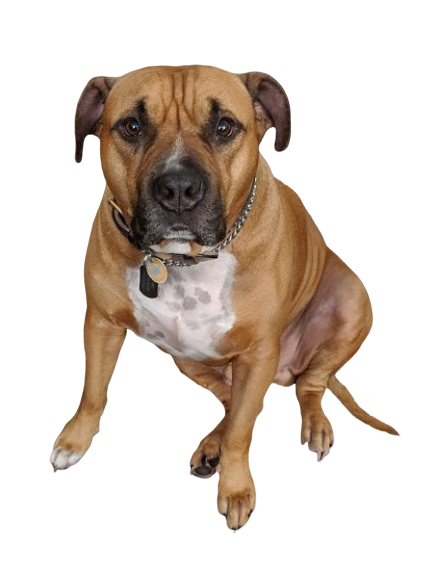 All Content © 2022 SG Heating & Air Conditioning LLC – All Rights Reserved