Expert Heating & Air Conditioning Installation and Repair Services
in the Princeton, NJ Area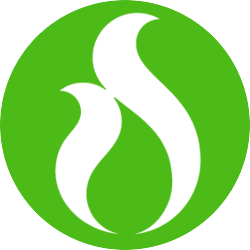 Heating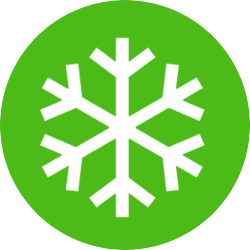 Cooling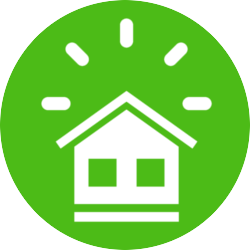 Home Performance
Keep your home comfortable all year round with expert heating & air conditioning services from SG Heating & Air Conditioning LLC. We provide the highest-quality repairs and new product installations of heating & cooling equipment for homeowners in Central New Jersey and Bucks County, Pennsylvania, including the following areas:
Burlington County, NJ
Bordentown
Chesterfield
Columbus
Georgetown
Mansfield
North Hanover
Monmouth County, NJ
Allentown
Cream Ridge
Millstone Township
Roosevelt
Middlesex County, NJ
Cranbury
Monroe Township
Plainsboro
Mercer County, NJ
Ewing
Hamilton
Hightstown
Hopewell
Lawrence Township / Lawrenceville
Mercerville
Pennington
Princeton
Princeton Junction
Robbinsville Township
Titusville
Windsor (East Windsor, West Windsor)
Somerset County, NJ
Bucks County, PA
Fairless Hills
Langhorne
Levittown
Morrisville
Newtown
Washington Crossing
Yardley
We offer comprehensive repair and replacement services on heating & cooling systems such as:
Gas Boilers – Hot water & Steam
Gas Furnaces
Central Air Conditioning Systems
Mini-Split Air Conditioning Systems from Carrier

®

and Mitsubishi Electric
Humidifiers and Dehumidifiers
Indoor Air Quality Systems
Our expert installation of HVAC Products in Central NJ and Bucks County, PA includes Mitsubishi Electric, Carrier, Rinnai, Reme, and other top brands.
HVAC components tend to have a lot of moving parts, and boilers are no exception: valves, pumps, heat exchangers, and ignition systems are all essential components of a boiler. Whenever one of these parts goes haywire, SG Heating & Air Conditioning can identify the problem and provide you with the repair or replacement you need.
Gas and electric furnaces both have their advantages and similar lifespans: 15-20 years. If it's time to replace your AC system, we advise that you also replace your furnace so that your system is matched for compatibility and efficiency. (See also: When is the best time of year to replace an AC system?)
Air Conditioners: Central AC and Mini-Split Air Conditioning Systems
Whether you have a central air installation or a ductless system, it's easy to take your air conditioner for granted until it stops working. If your AC is blowing hot air or not blowing at all, your health and comfort are at stake. To get things back to normal, call SG Heating & Air Conditioning for repair or replacement when you need it most.
Indoor Air Quality systems are a popular add-on to AC installations, but you don't need to get a whole new AC system to install an IAQ system. We can also install them to work with the heating & air conditioning system you already have to improve your indoor air quality. IAQ systems can protect against viruses, allergens, bacteria, volatile organic compounds (VOC's), and other pollutants in the air you breathe.
Humidifiers and Dehumidifiers
Along with air temperature, the latent heat in humidity influences your comfort level. For greater control over your home's humidity, a humidifier or dehumidifier is a worthwhile investment, and a valuable addition to a heating and cooling system, for many homeowners.
A thermostat is the command center of an HVAC system. From these small, wall-mounted devices, you control the level of heating or cooling in your home or business. From helping you select the ideal thermostat to purchase from us to installing it, we can help! 
AC and Heating System Maintenance
Just as you (hopefully) get your car serviced periodically with oil changes, tire rotations, and other routine maintenance, you can protect your home with routine HVAC maintenance from SG Heating & Air Conditioning. Depending on which plan you choose, we'll come to your home once or twice a year, carefully completing an exhaustive checklist to keep your heating and/or cooling system running the way it should. Plus, you'll get access to discounts, priority scheduling for emergency service, and other benefits.
For quality HVAC repair and replacement in Central NJ and Bucks County, PA, call 609-448-1273 or use this form to contact SG Heating & Air Conditioning today!
Be sure to ask about our
current promotion
, $25 off of any heating & cooling system repair over $100 or $200 off a new HVAC system!
Princeton, West Windsor, Millstone, Pennington, Hopewell & Cranbury NJ