Installation & Service for Carrier
®

Ductless Heating & Cooling Systems
SG Heating & Air Conditioning LLC is proud to be a Carrier

®
Factory-Authorized Dealer and to install Carrier's ductless heating and cooling systems. These systems offer numerous advantages to customers like you. Now you can get the many benefits of a ductless system from the
company that invented air conditioning
!
How Do Ductless Heating & Cooling Systems Work?
Is your current HVAC system heating or cooling some rooms that are empty most of the time? If so, that's a waste of energy and money! With a ductless system, you'll control the temperature of each room or zone, without the distribution losses of a central air system. If you want to supplement your current heating and cooling system to address areas that are always too hot or cold, or you want temperature control in a space that is currently unconditioned, such as a sunroom, garage, or new addition, a ductless system may be the solution.
While ductless systems were originally used to heat and cool individual rooms, current systems are designed and capable of conditioning your entire home. You can even mix and match using the same system with ductwork and individual wall or floor heads to achieve maximum comfort and efficiency!
Now is a great time to buy! Hundreds, even thousands of dollars in some cases, are currently available in the form of
federal tax credits
, as well as rebates from PSE&G, PECO, JCP&L
and other local utility companies, to incentivize the installation of ductless heating and cooling systems. This means that in addition to the long-term savings that come with improved energy efficiency, you can also cash in on some savings upfront. Some utility companies also offer 0% financing on installations!
Large Heating & Cooling Capacity Without a Large Price-Tag
Carrier

®
ductless systems are designed to handle your heating and cooling needs in virtually any weather our area might experience. Unlike old-fashioned heat pumps, Carrier
®
ductless systems can work in outdoor temperatures as low as -22°F, and you can count on them to deliver efficient cooling during the summer months as well. They are an excellent replacement for your expensive propane, oil or electrical heating system and can cut costs dramatically.
Easier Maintenance and Strong Warranties
Carrier

®
designs its residential systems with the customer's convenience in mind. If your system needs service, its internal components are easier for a trained technician to access than the competition. This makes it easier for us to make sure your system is running at peak performance.
Contact Us to Learn More
See if a ductless system is the right solution for you. To learn more, schedule a free estimate with SG Heating & Air Conditioning by calling us at 609-448-1273 or filling out our
contact form
!
Our service area includes (but is not limited to):
Burlington County, NJ
Bordentown
Chesterfield
Columbus
Georgetown
Mansfield
North Hanover
Mercer County, NJ
Ewing
Hamilton
Hightstown
Hopewell
Lawrence Township / Lawrenceville
Mercerville
Pennington
Princeton
Princeton Junction
Robbinsville Township
Titusville
Windsor (East Windsor, West Windsor)
Middlesex County, NJ
Cranbury
Monroe Township
Plainsboro
Monmouth County, NJ
Allentown
Cream Ridge
Millstone Township
Roosevelt
Somerset County, NJ
Bucks County, PA
Fairless Hills
Langhorne
Levittown
Morrisville
Newtown
Washington Crossing
Yardley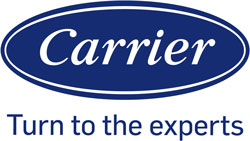 Princeton, West Windsor, Millstone, Hopewell & Cranbury NJ